Bragg Gaming Group Releases Q1 2023 Financial Results
Tuesday, 11 July 2023
The first 2023 fiscal quarter numbers see growth compared to the same period in 2022
Bragg Gaming Group released its fiscal numbers for the first quarter of 2023 in early May. The period proved fruitful for the company's development, as revenues increased by 18.1%. In addition to sharing its report publicly, the vendor shared its growth targets for 2023. But what is Bragg Gaming Group?
Best Ontario Online Casino sites Recommended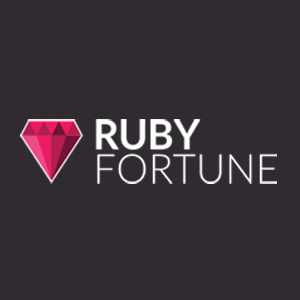 If you are looking for gambling entertainment, 450 slots and table games should be plenty. Combine that with a VIP program and dedicated mobile app so you can play on the go, and you start to see why Ruby Fortune is a winner!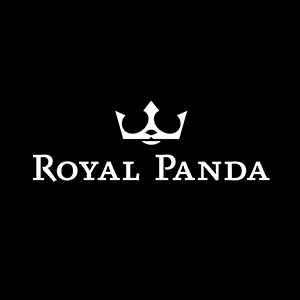 Royal Panda offers variety. Whether you like slot games or table classics like poker, roulette, blackjack, or baccarat, there's something for everyone. There's even live casino for those wanting the full immersive experience.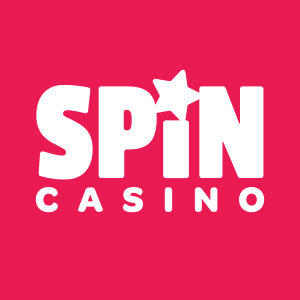 ✅ Video Slots
✅ Mobile Casino
✅ 400+ Games
Bragg Gaming Group
Bragg Gaming Group is an Ontario-based eGaming technology software provider offering its services to both land-based and online operators. It provides content under two names - Bragg Studios and Powered by Bragg. The company is licensed and operates in many global markets such as the UK, USA, Colombia, Germany, Italy, Spain, Netherlands, Sweden, and Malta. Bragg Gaming Group's portfolio consists of both in-house products and titles developed by other studios with which the supplier has contracts.
Q1's Fiscal Numbers
In the official report, Bragg Gaming Group declared revenue of $25.2 for Q1 2023. For comparison, for the same period in 2022, the company's revenue was equal to $21.3. Wagering revenue also rose to $5.7 billion, up from $4.2 billion. The gross profit for Y1 2022 was $11 million and now it is $13.4 million.
According to the report, the net loss was $0.5 million, compared to $0.8 million last year. Adjusted EBITDA increased by 28.1% to US$4.3 million in Q1 2022, from US$3.3 million. In the meantime, cash flow from operations was $7 million, or $2.7 million greater than in the previous quarter.
Yaniv Sherman, Chief Executive Officer for Bragg, stated for Financial Post that Bragg Gaming Group continued its momentum on the road to success in the first quarter of 2023. He added that a record was set in terms of revenue and that this is due to the games that are the company's own production, but also to the exclusive third-party games that they offer.
"We extended our momentum in the first quarter with the strong growth reflecting the continued success of our initiatives to diversify the business towards being a content-driven iGaming solutions provider in a growing number of North American and European markets."
The latest announcement released by the company summarizes the highlights of Q1 2023. These include the integration of new technology through the remote gaming server located in New Jersey with the help of DraftKings, Resort World, Caesars Entertainment, and Mohegan Sun. The company also made its debut as an iGaming brand in a few countries.
"We continue to make consistent progress in scaling the distribution of our new in-house developed and exclusive third-party content, launching with an additional six operators in three North American markets and eight operators in five European markets to date in 2023, including our first entry with new proprietary content in Pennsylvania, Mexico, Italy, and Belgium", pointed Sherman.
Bragg Gaming Group's activities do not end there. The company is deepening the integration of content with the help of local iGaming operators in the territory of Switzerland. The second quarter of 2023 is sure to be no less busy. Proof of this is the highlight of the month of April, which was the presentation of the company on the regulated online casino market in Mexico.
"So far in 2023, we have launched 26 new proprietary and exclusive games for the best Ontario online casinos globally as we continue to optimize the cadence of our new game releases. The pace of our new game releases is expected to accelerate in the second half of the year which we believe will further strengthen our foundation to deliver meaningful revenue and cash flow growth while we make consistent progress on our mid-term goal of growing gross profit margin to approximately 60%", Sherman claimed in the report.
Union with Microgame
April was a month of more than one highlight for the company, as Bragg Gaming Group incorporated much of its content in Italy, which is Europe's second-largest market. The launch of the project was greatly facilitated by Microgame, which is practically the leading betting operator. H2 Gambling Capital predicts that Italy is expected to generate $2.4 billion in iGaming revenue.
"Our start to 2023 demonstrates our ability to successfully deliver strong near-term financial performance as we continue to successfully execute our plan to drive consistent profitable revenue growth and increasing cash flow. (...) Bragg has significant underlying business momentum, and we are confident that we will continue to extend this momentum and create new near- and long-term shareholder value", Sherman said in conclusion.